Medieval Weddings & Themed Events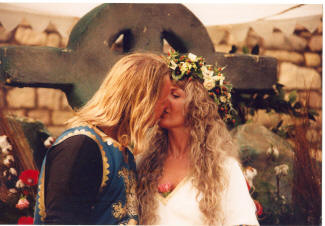 Have you always dreamed of having the Ultimate Fairytale Medieval
Wedding or themed event.?
Although Medieval is a speciality of Fantaysia, we organise all different themed weddings and
corporate events. Our Medieval Kingdom of Fantaysia offers all Knights & Princesses and would be Kings
the key to the Kingdom which will enable you to have the wedding day dream or themed event that
you have always dreamt of turned into a reality? The Kingdom has many services which are available to you
to ensure that your magical day will be the most memorable day of your lives...
Below are listed a few of the many options and services that are available for you to choose from for
a medieval theme...
Medieval Banquets - Fully themed including catering
Medieval Costume - Medieval Pottery Hire
Medieval Entertainment - Medieval Fighting Knights
Falconry Displays & Archery Tournaments & Medieval Crafts
Medieval Props - Medieval Banners & Standards
Medieval Wedding Dresses & Surcotes
Children's Parties
Medieval Scroll Invitations
Medieval Hand Fasting Ceremonies

Now Enter The kingdom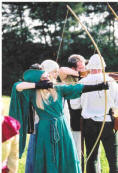 Fantaysia Themed Events Organiser
If you are looking for a themed events organiser be it for corporate or personal occasions - then look no further.
Let Fantaysia be your 'Time Lord' and transport you and your guests to where ever you so desire.
The choice is totally yours - here are a selection of themes - other themes are available...
Corporate Themed Events, Corporate Fun Day, Corporate Parties, Corporate Hospitality, Themed Team Building or Medieval Activity Days. For more information on Corporate Themed events and activity days please click here...
For a corporate event we also organise all other kinds of themes including Western, Space, James Bond etc.. more details
Let Fantaysia organise all aspects of your special event from start to finish including...