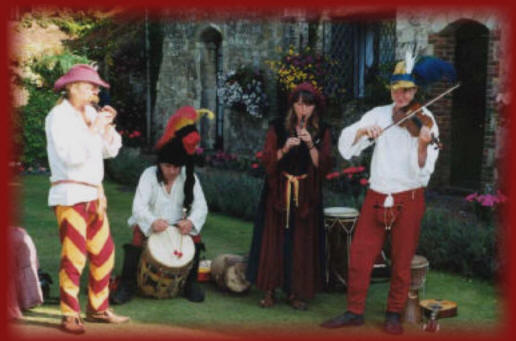 Would you like to be entertained by the royal minstrels, or Kris Katchit the royal jester/juggler/fire-performer. Be bemused with table top trickery by the Kingdom of Fantaysia's very own Merlin the royal mystic and magician, or amazed with the most outstanding medieval sword fighting displays you will ever see.

These are just a few ideas of what you can have to make your event special and something that is talked about for a long time. Perhaps a medieval archery tournament for your guests young and old, hands on falconry for your guests to fly birds of prey, sword fighting displays and bawdy knight to entertain you at your banquet, or even a medieval joust, there are endless combinations just ask for anything you want regarding medieval entertainment -
we can make it all happen for you.